Located on the East Coast of Southern Delaware
The Peninsula on the Indian River Bay is located on the east coast of Delaware just south of Lewes and Rehoboth Beach. With a location convenient to numerous major cities in the northeastern U.S., The Peninsula has everything you need to enjoy life to the fullest as well as everything else within reach.
Sussex County is Delaware's largest county and where much of Delaware's history begins. Dating back to 1631, Sussex has a diverse culture and atmosphere that offers up plenty to entertain guests and members at The Peninsula on a regular basis. Sussex County also features three of the country's most beautiful beaches in Rehoboth, Dewey and Bethany. At the Peninsula you're only minutes away from these coastal treasures. Experience delicious cuisine from a variety of nations, or go shopping in the local specialty stores or factory outlets, all with no sales tax!
Greater Rehoboth Beach
Rehoboth Beach offers a scenery beautifully marked with sandy beaches and natural dunes that abound with vegetation and wildlife. In just a casual stroll you can feel at peace with your surroundings. Rehoboth Beach also offers a wide range of shopping adventures and dining at its finest. It's no wonder why it's known to many as "the Nation's Summer Capital". Boardwalk Awarded the title of "Best of America" by Reader's Digest in 2006, this beautiful mile-long boardwalk is lined with shops, restaurants and lots of entertainment for the whole family.
The City of Lewes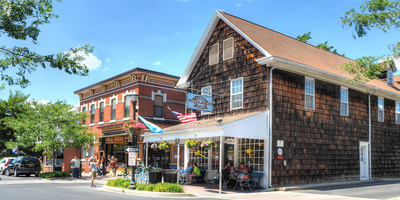 The City of Lewes, Delaware is located where the Delaware Bay and the Atlantic Ocean meet, which is referred to as Cape Henlopen. The beauty of Cape Henlopen is vast abroad Lewes. From the Cape Henlopen State Park, to the Historic District to the beautiful beaches, trails and sanctuaries, the shore beauty and charm exists. Lewes is a quaint, charming walking town, that contains a beautiful historic district, historical museums, historic inns and bed and breakfasts, refined restaurants, and a variety of fine shops.
The City of Dewey Beach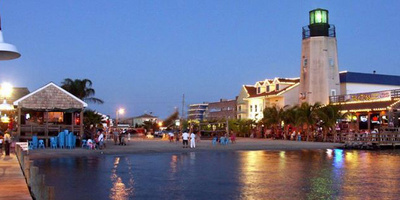 Just south of Rehoboth Beach, Dewey Beach offers a more uptempo atmosphere and night-life. However, Dewey Beach offers activities for visitors of all types, including family activities. Families can enjoy its wide, sandy beaches, diverse eateries, and cottages.