The Pebble Beach of the East
18 hole
7,200 yard
72 par
With a grand final hole proclaimed by Jack Nicklaus as "the Pebble Beach of the East," this magnificent course created by the golf legend-turned-architect strikes the perfect balance between aesthetics and playability. The 7,200-yard, par 72 masterpiece is the first private Jack Nicklaus Signature Design golf venue in Delaware, carefully constructed with a true respect to mother nature. The "Golden Bear" crafted seven scenic holes that hug the waters along the Indian River Bay and Lingo Creek, setting the stage for The Peninsula's unique Troon Golf Experience.
The PGA professional staff at The Peninsula is dedicated to growing the game of golf to include all ages and skill levels. Recently, The Peninsula partnered with the PGA of America and US Kids Golf to install two sets of "Family Friendly" tees, encouraging golf enthusiasts of all ages to enjoy the sport.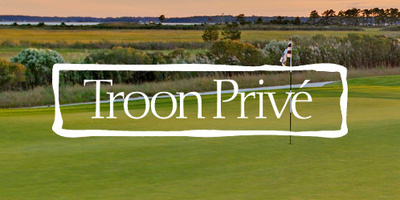 Managed by Troon
Managed by Troon, The Peninsula is a prominent member of Troon Privé, the exclusive brand's private club division. Featuring a sophisticated atmosphere with unsurpassed personalized service, Troon Privé is among the most elite private clubs in the world.
"With all the improvements taking place at The Peninsula, we are cementing ourselves as the ultimate in luxury golf living on the Mid-Atlantic coast." Donald DeMasters, Peninsula Club General Manager
Top Rated Golf Shop
The Peninsula golf shop features all the latest in Men's and Women's apparel and equipment. Professional PGA-certified staff members provide friendly service that includes Titleist Club Fitting and Body Balance for your best performance out on the course. Our staff is fully committed to enhancing your game with personalized service and top-of-the-line hardware.