The Pebble Beach of the East
18 hole
7,200 yard
72 par
Relish in the experience of play throughout gorgeous natural landscape on The Peninsula's 18-hole Jack Nicklaus Signature course. This 7,200-yard, par 72 golf course is the first private Jack Nicklaus Signature Design course in Delaware and is one constructed with a true respect to mother nature. With a finishing hole proclaimed by Nicklaus as "the Pebble Beach of the East," the golf legend-turned-architect strikes the perfect balance between aesthetics and playability on each of the 18 holes on this magnificent design.
Seven holes of the golf course hug the waters along the Indian River Bay and Lingo Creek, and set the tone for the special feel of the Troon Golf Experience at The Peninsula.
Perhaps the biggest perk of this course is that it can be enjoyed by golfers at any level of the game. "What I learned is that if I can make a golf course aesthetically pleasing, make sure that it is in great condition and we make sure that the player is taken care of and we put good golf shots in it then I ought to not only be able to handle the beginning golfer but handle the pro too," says Nicklaus in a discussion regarding his Peninsula course design.
Recently, The Peninsula partnered with the PGA of America and US Kids Golf and installed two sets of "Family Friendly" tees. By adding two sets of tee locations, all family members are able to enjoy the round. The PGA professional staff at The Peninsula is dedicated to growing the game of golf to all ages and skill levels.
Managed by Troon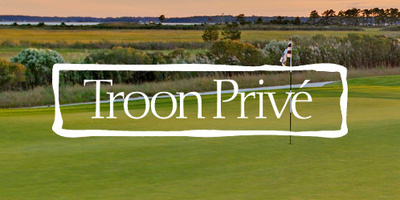 The Peninsula is a distinguished member of the Troon Privé division. Troon's private club operation division, Troon Privé, includes the most elite private clubs from around the world. Each club features an atmosphere of extraordinary luxury and unsurpassed personalized service. "With all of the improvements taking place at The Peninsula we are cementing ourselves as the ultimate in luxury golf living on the Mid-Atlantic coast," states Donald DeMasters, Peninsula Club general manager.
Top Rated Golf Shop
As you enter The Peninsula golf shop you will find it adorned with all the latest in Men's and Women's apparel and equipment. A professional PGA certified staff offers you a friendly greeting. Here guests can experience Titleist Club Fitting and Body Balance for Performance out on the course. Our staff is fully committed to improving and expanding the game through each of the services and top of the line hardware that is carried.